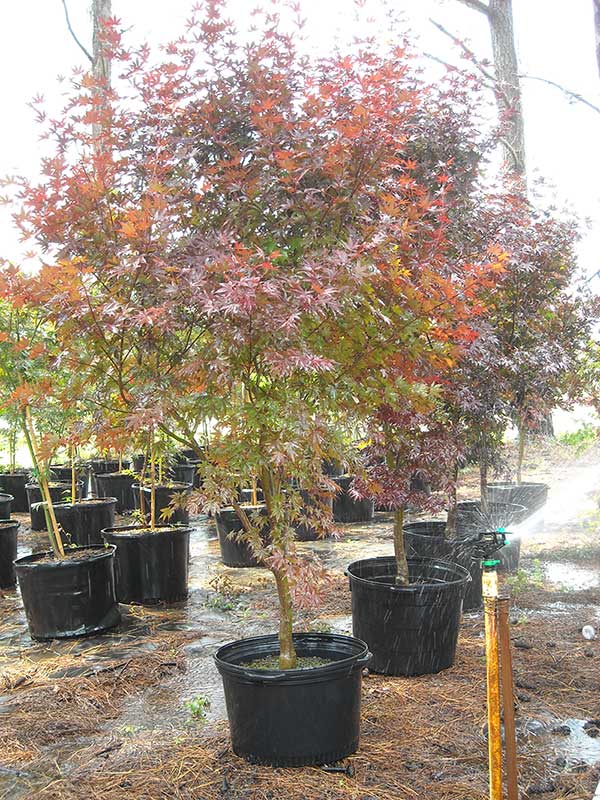 Grants Creek Nursery was established in 1968 by Phil & Jane Croom. Starting out with a small area in the back yard, Grants Creek is now a 40 acre property with annuals perennials, shrubs and trees ranging in sizes from 1 to 65 gallons. Ninety-five percent of the plant material is propagated and grown on site, ensuring the plants you buy are suitable for our climate zone. Patrons can walk or drive the property and hand pick their own plants. We also carry a wide variety of pottery and landscaping supplies such as seed, pine straw, wheat straws, soil, mulches, landscape fabric, paver and retaining wall block, fertilizers, chemicals and more.
To view a list of our prices, click here.
Prices are subject to change without notice.
Here are some tips to help enhance your experience at Grants Creek Nursery:
Come dressed comfortably!
Remember we have lots to see and experience so make sure you wear comfortable shoes and clothing. (And possibly a rain coat - this is North Carolina!)
Arrange transportation for your plants.
For larger plants such as trees and shrubs in 25-65 gallon pots, a standard pick-up truck is all you need. Smaller shrubs and trees can often fit in the back seat or the trunk of a car or minivan. If you are not sure of the size of the plant you wish to purchase feel free to call our office and one of our staff members can give a better idea of how large specific plants and pots sizes are. Dont have a big enough vehicle? We can make arrangements to get your plants home for you (delivery charges vary due to distance and current fuel prices).
Bring something to cover your plants.
You want to make sure your trees still have leaves on them when you get home, so we suggest bringing an old bed sheet, tarp or burlap to put over your plants to prevent losing or burning foliage. If you don't have one or forget, we have burlap sheets for purchase.
Pets are welcome!
We enjoy the daily companionship of our animals here in the office and welcome you to bring your pets as well. We do ask that you keep your pets on a leash at all times and do not let them urinate or run through the plants.